Relating Our Service to DMBOK
DataArchitect will support you in following Data ManagementSservice

DAMA(DAta Management Association)International defines that Data Management Function encompasses 9 components in DMBOK(Data Management Body Of Knowledge).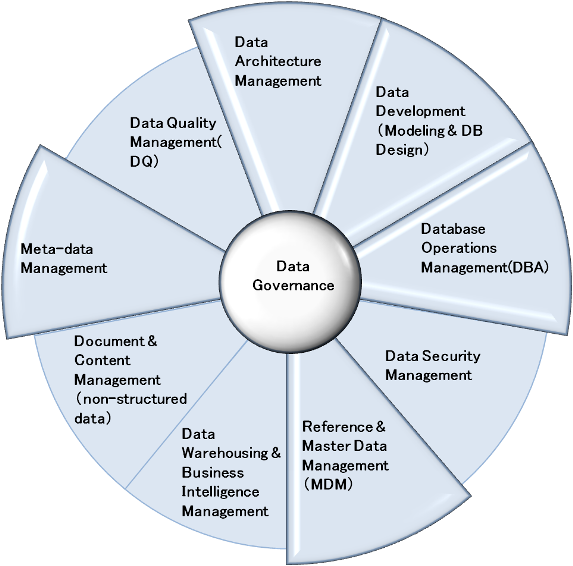 ■We experienced following services.
・Data Development & Consultation(Data modeling and design)
・Data Operation Management(DBA operation)
・Data Architecture Management
・Meta-data Management
・Reference and Master Data Management(MDM)


■We will address user supports and consultations about following components.
・Data Security Management
・DWH and BI Management
・Data Quality Management
・Documents and Content Management
・Data Governance